URBAN SCHOOL OF SAN FRANCISCO November 19, 2020


Hello from the Urban Admissions Team!
By now, you may have visited one of our afternoon office hours, attended an Open House or our Affinity Night event, or even met an Urban Blue during a Zoom breakout group! Maybe you've watched a classroom video on our Virtual Course Catalog, learned more about what it means to Be A Blue, or found an Urban sport you're interested in playing.
As always, we want to make your high school search as seamless and fun as possible. We look forward to getting to know you better!
Speaking of getting to know you better, we wanted to tell you more about our optional Student Video Submission (Urban's unique take on a video interview!) and encourage you to get started soon if you'd like to submit one. After you register for the Student Video Submission event on Ravenna, you will be sent a detailed email with instructions and questions. Your video must be less than five minutes long and have no special effects, titles or props – just YOU in a non-distracting environment, as if you are sitting at a table with a member of the Urban Admissions interview team. Please note that you can register now, but you do not actually need to submit the video until the application deadline on January 7.
Thank you for taking the time to get to know Urban and giving us the pleasure of getting to know you. During this season of giving thanks, our gratitude for you is heartfelt, as we move toward a brighter future together.
- Lauren Byrne, Chris Williams and Ken Chou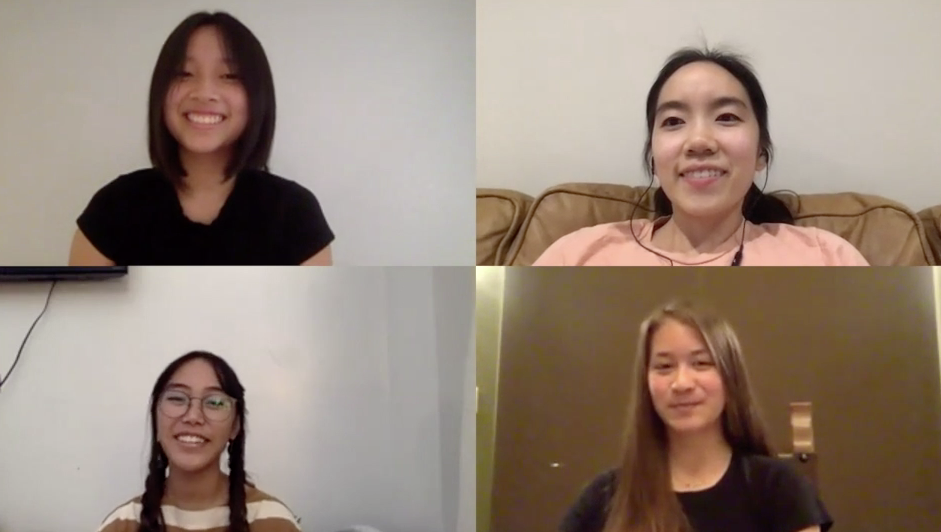 Thank you for joining us at Affinity Night on November 9th! If you missed the event, take a look at this video describing Urban's Affinity and Ally groups! You can see a list of all our student groups and clubs here.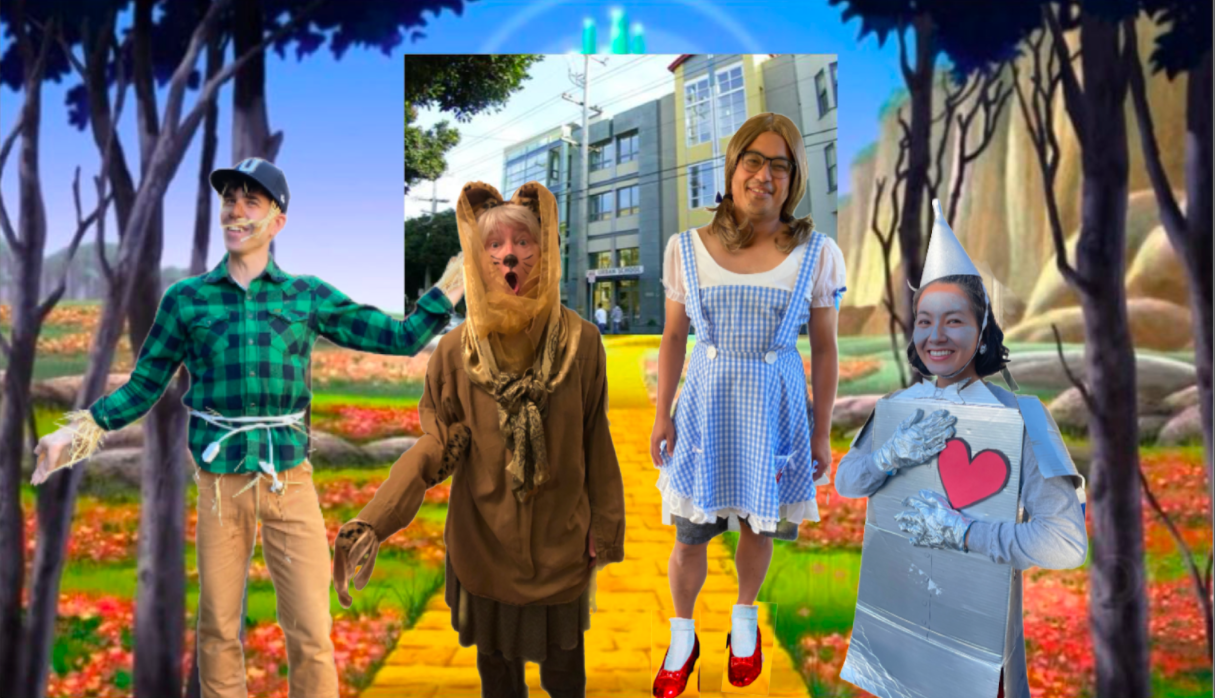 Halloween looked a little different everywhere this year, including Urban. But nothing stands in the way of our annual Halloween costume contest! Urban students and adults brought their creative Blues spirit to our weekly virtual All School Meeting where members of Student Committee and our faculty/staff judging panel deemed these costumes the 2020 finalists! Shown above: the Grade Deans as everyone's fave, the Wizard of Oz cast.

Urban Admissions Office Hours
On most Tuesdays throughout the fall
Come join the Admissions Team, get your application-specific questions answered,
and learn more about Urban!
Student Admissions Committee Hangouts
Monday, November 30
Monday, December 14
3:30-4:30 pm
Grab an after school snack and come hang out with our Student Admissions Committee members, an Urban Dean and teacher! This is a relaxed, fun way to get to know our students and ask questions about what it means to be a Blue.
Register on Ravenna
Thanksgiving Holiday (offices closed)

Monday-Friday, November 23-27

Winter Term Begins

Tuesday, December 1
Admissions Open House
Saturday, December 5
Athletics Session: 9 am
Main Session: 10 am
Ravenna Registration Required
Winter Break (offices closed)
December 18-January 1
Admissions Application Deadline
Thursday, January 7

Financial Assistance Application
Deadline - Part 1

Thursday, January 7

Financial Assistance Application
Deadline - Part 2
Thursday, February 4

Admissions Decisions Posted to Ravenna
Friday, March 19
After 4 pm

Admissions Parent Information Sessions
Have you signed up for one of our Parent Info Sessions? These events are a great opportunity to meet our Head of School, Urban administrators, our Admissions team and current Urban parents/guardians. Ask any questions you may have about the Urban experience and our community. Sign up for a session on Ravenna!
Thursday, November 19
5:30-7 pm
Monday, November 30
8-9:30 am
Thursday, December 10
7-8:30 pm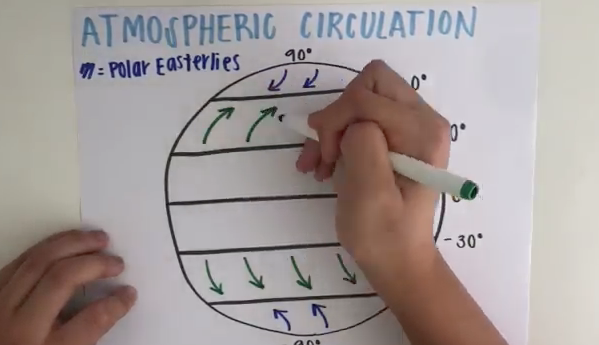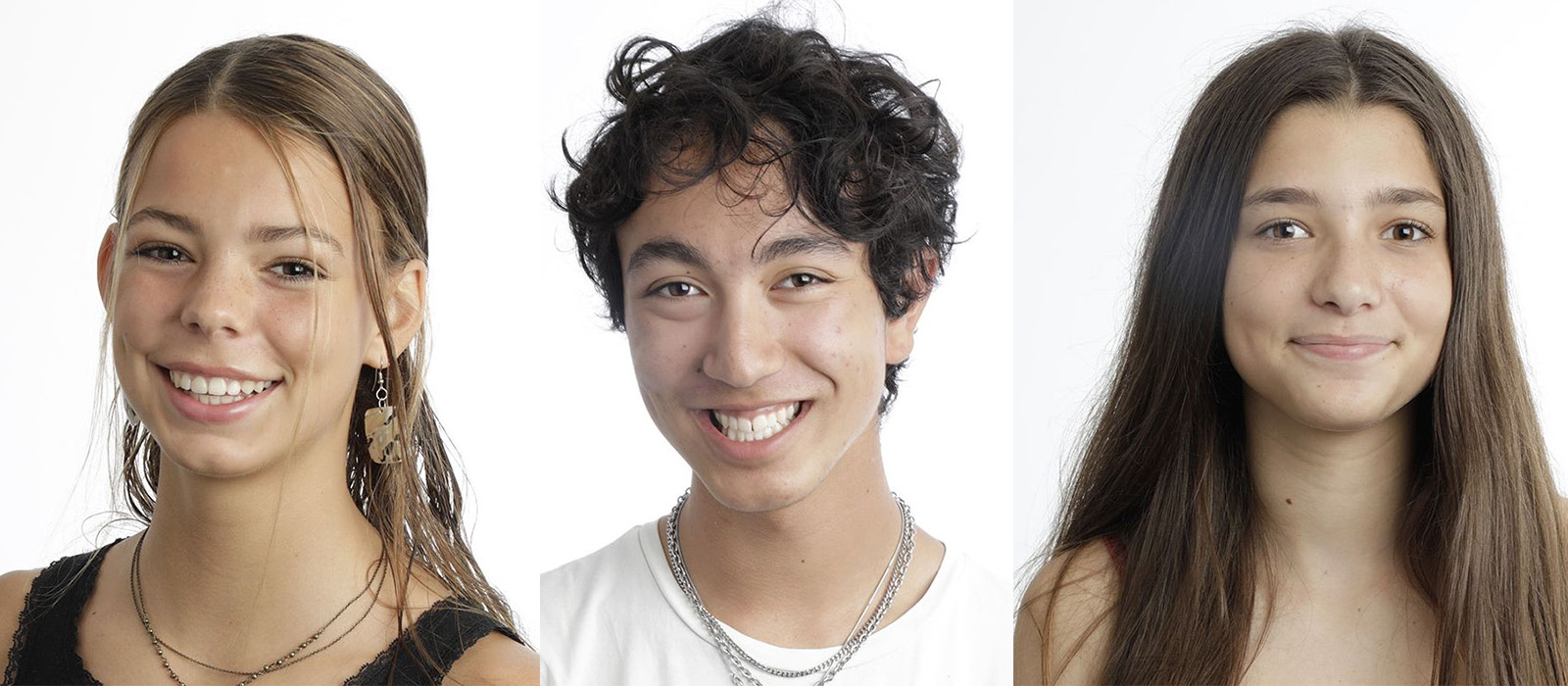 Join us for Roads to Liberation: A Feminist Cabaret!
This musical revue focuses on women's social justice struggles and journeys toward empowerment over the last century, in honor of the 100th anniversary of the 19th Amendment. The show features songs from 15 different musicals, including Wicked, Into the Woods, Hadestown, Mean Girls and Dear Evan Hansen, interspersed with verbatim speeches from historical and contemporary figures. You can watch the YouTube Premiere here on Friday, December 4, at 7 pm.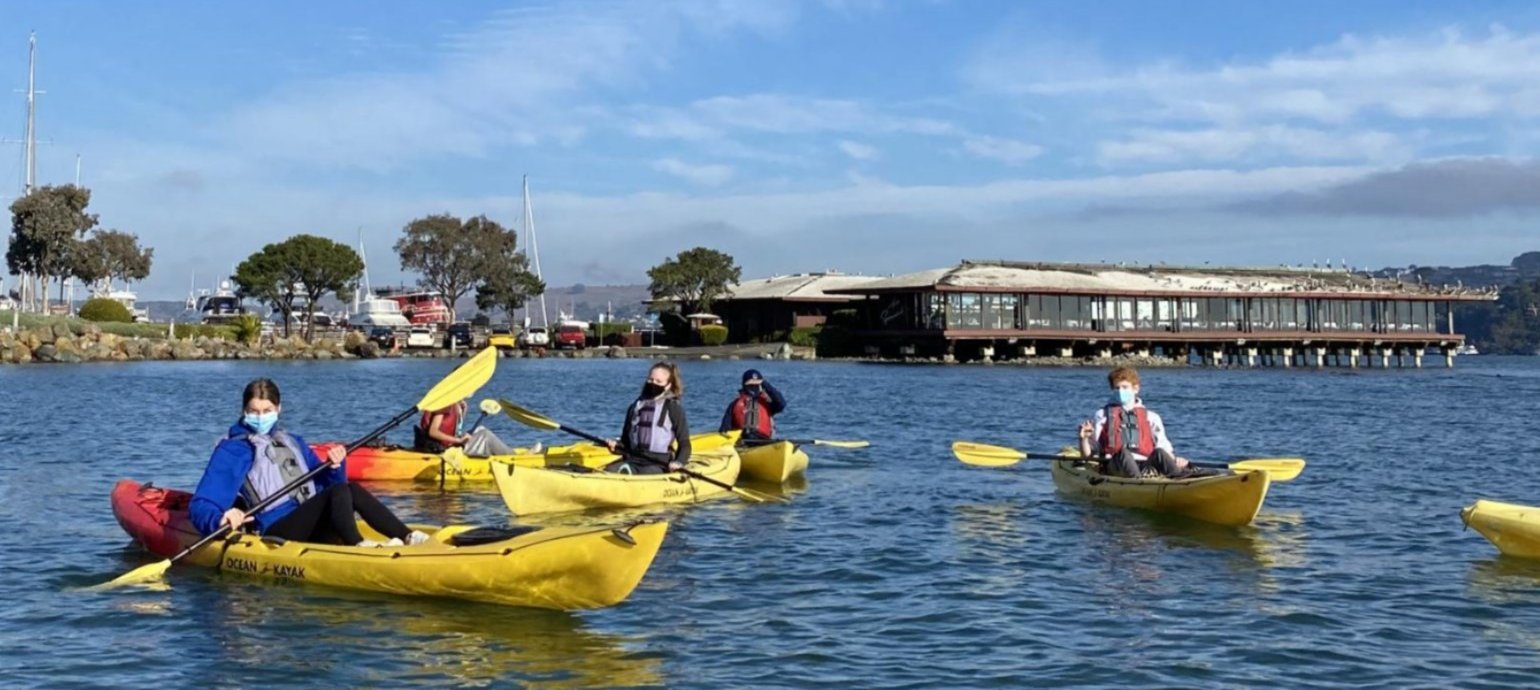 Cross Country practice has begun and Urban students are finding ways to stay active! Above, 9th and 12th graders safely ventured out to kayak on the Bay. Urban Director of Athletics Joe Skiffer and Assistant Director of Athletics Kali Heys continue to lead virtual weekly workouts for 9th graders, and teachers and staff are hosting weekend activities including bike rides, hikes and dog walks, all masked and distanced!

GO BLUES!

On behalf of everyone at Urban, we send our gratitude to all of you – our 8th grade families – who have joined us during this unusual Admissions season. We appreciate your visits, your questions and your interest in all things Urban. Most of all, we're grateful for the opportunity to get to know you and your family!

Have a safe, healthy and restful Thanksgiving holiday.
You receive BluesNotes Admissions as a member of the Urban School of San Francisco prospective family community. Email is our primary way to communicate with you. If you'd like to change the email address where you receive Urban info, please update in your Ravenna Hub account. For any questions about BluesNotes Admissions, please email us.