URBAN SCHOOL OF SAN FRANCISCO
BLUESNOTES ADMISSIONS December 18, 2019

above: Quiet moment during backpacking trip in Pt Reyes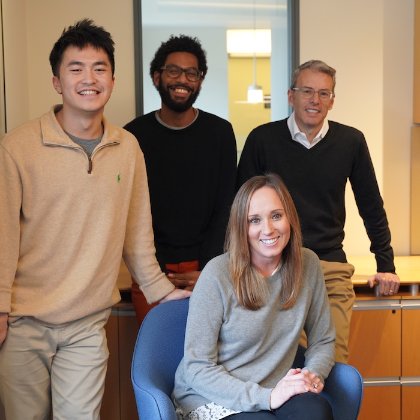 December is an exciting month at Urban. From the start of a new academic term to the excitement of basketball and soccer season; from our annual winter music concert to our student committee-hosted Holiday Fair, this month is full of activity as we anticipate the coming New Year.
We have enjoyed meeting you this fall and can't wait to read your application and learn more about you! On behalf of our entire Admissions Team, Head of School Dan Miller, and the entire Urban School faculty and staff, we wish you and your family a joyful holiday season and a happy New Year!
Winter Break at Urban
Friday, December 20 - Friday, January 3

Admissions Application Deadline
Thursday, January 9

Financial Assistance Application Deadline-Part 1

Thursday, January 9

• Parents Financial Statement (PFS)
• 2018 Federal Tax Form 1040 

• All supporting schedules

• W-2s or 1099
FINANCIAL AID AND APPLICATION UPDATE

Financial Assistance: Central to the mission of Urban School is a commitment to socio-economic diversity among our students. Urban awards financial aid based on a family's need and the availability of funds. Financial aid decisions are made independently from admissions decisions, so families should not hesitate to complete the application process if you believe that you may qualify for financial assistance. Find a detailed financial aid information on our website.

Interview Waitlist! Our interview slots are currently full, but we sometimes have cancellations. After submitting the Parent/Guardian Application form and the application fee (waivers available upon request), you may complete the student interview waitlist form. Login to your Ravenna Hub account to complete the form.

The application due date is approaching! Our Admissions staff is working as quickly as possible to process all application documents. If we are missing any components of your application, we will contact you shortly after the deadline.
WINTER TERM AT URBAN SCHOOL

WHAT IS IT LIKE TO BE A BLUE?
We introduced you to some of our Student Admissions Committee members in our last issue of BluesNotes. Visit our Being a Blue page and meet three new Urban Blues, whose activities at Urban range from Student Committee to MultiCulti leadership! There is no one way to be an Urban student, but all of us are Urban Blues!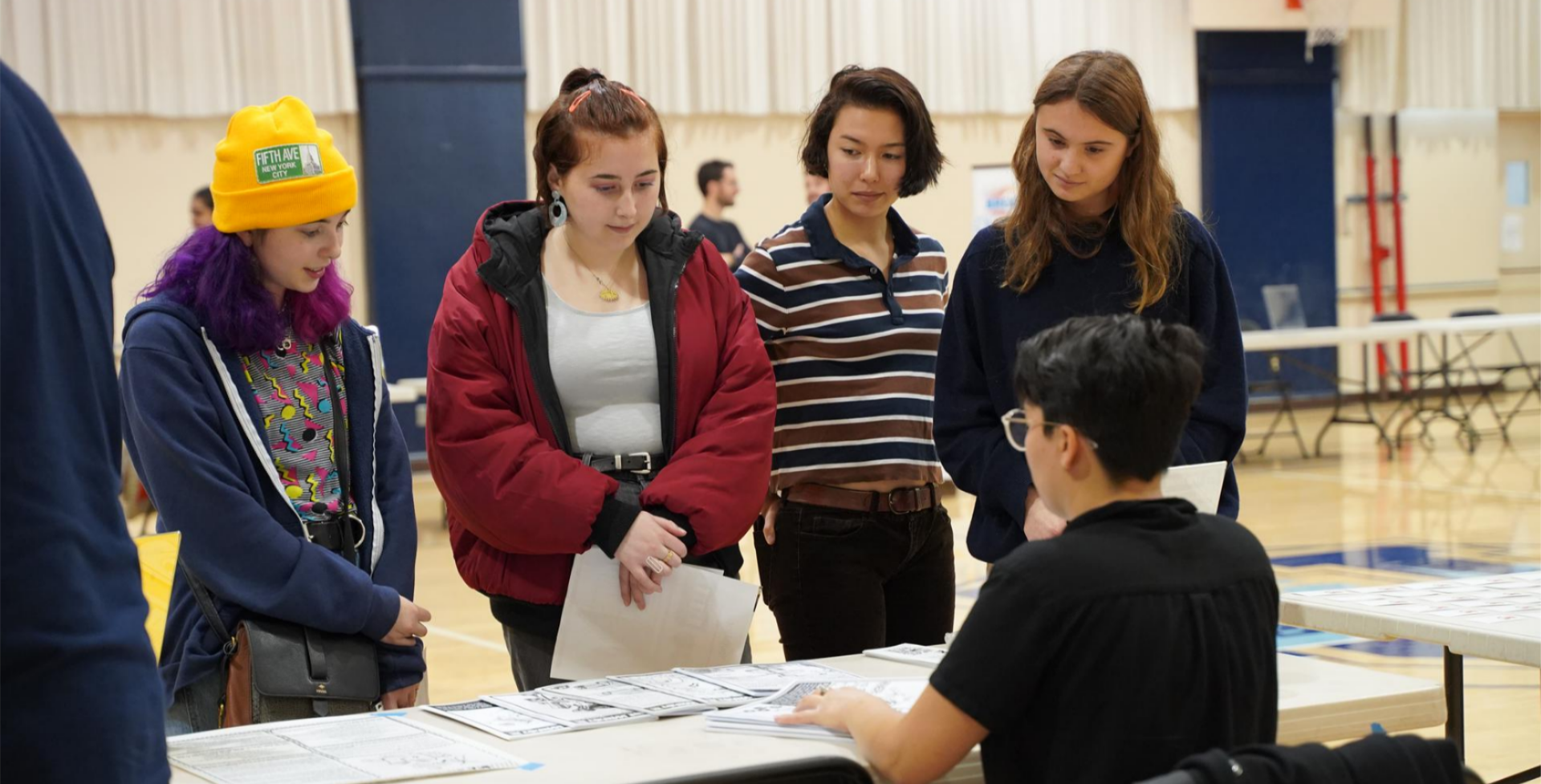 SERVICE LEARNING FAIR
Since our founding, Urban has offered an integrated four-year Service Learning curriculum that starts in 9th grade. To spark our students' interests and to introduce some of our 100+ service partners, we recently hosted the annual Service Fair. Freshmen and Sophomores learned more about some of the organizations in our city, and Juniors and Seniors were able to meet and talk to representatives from a range of nonprofits. Service Learning at Urban aims to foster a lifelong appreciation for civic participation, multicultural education, societal awareness and community service.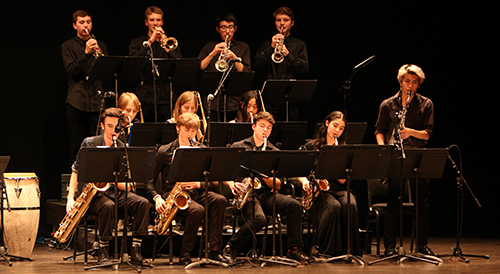 ANNUAL WINTER MUSIC CONCERT

Urban's Chamber Orchestra, Urban Singers, and the Lab and Advanced Jazz Bands performed at the beautiful Herbst Theater in San Francisco last Sunday, December 15. A quarter of all Urban students participate in one of the music programs.

WINTER THEATER PRODUCTION

Our Winter Production theater class will perform An Experiment with an Air Pump by Shelagh Stephenson, February 25-29. The plot occurs in the same place over two time periods 200 years apart, and explores the ethics and morality of medical research. Visit the Urban website in February for ticket information.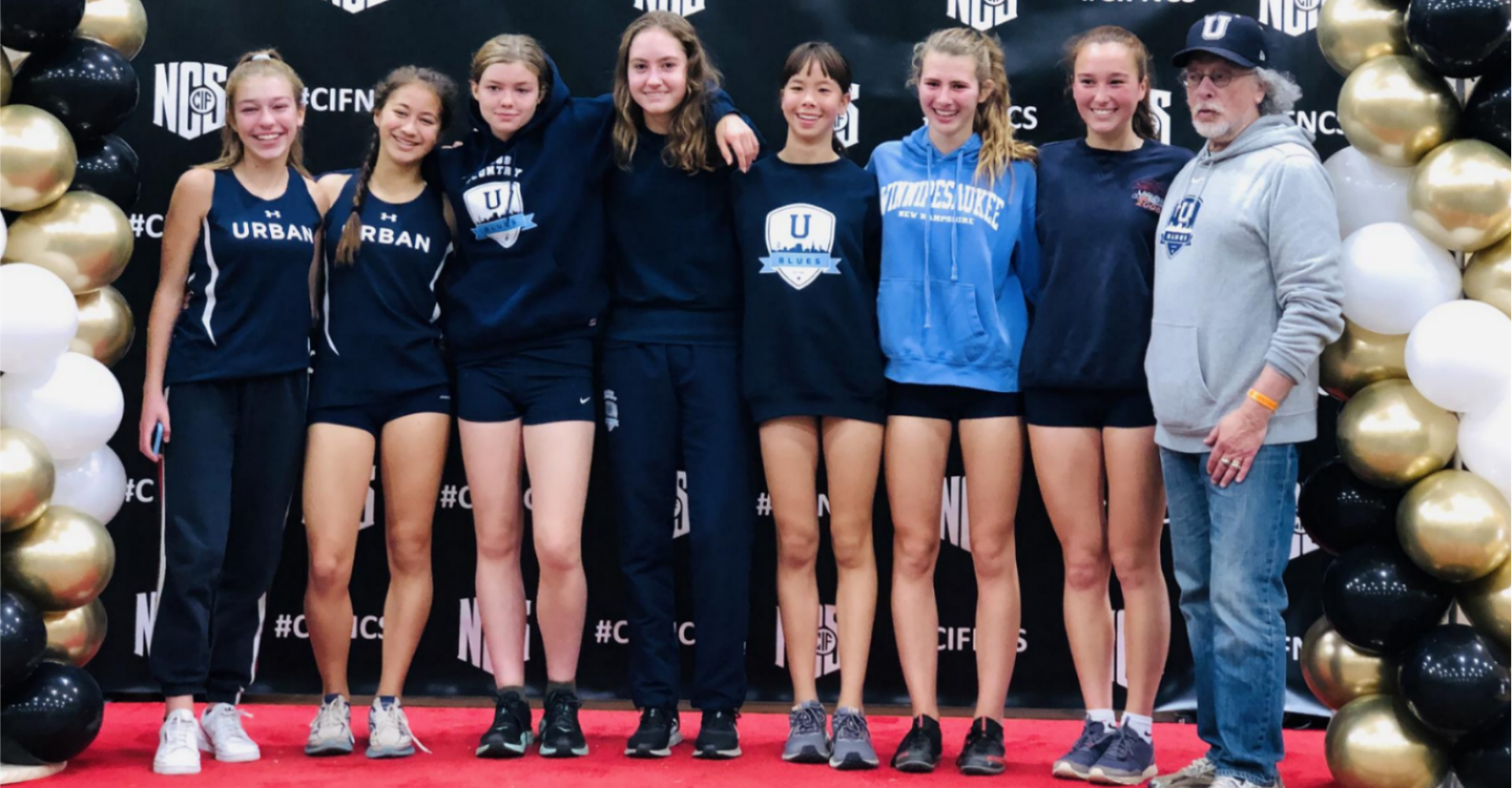 Congratulations to our girls varsity cross country team! The team had a tremendous season, including the final two weeks, qualifying for the North Coast Section (NCS) Meet of Champions and taking 7th place out of all Division 5 schools at the state championship!

Winter athletics are in full swing! Our winter teams include four girls' teams: JV and Varsity Soccer, and JV and Varsity Basketball; and five boys' teams: Frosh/Soph, JV and Boys Basketball, and JV and Varsity Soccer. Visit the athletics calendar for all the details and join us for a game sometime soon.

GO BLUES!
You receive BluesNotes Admissions as a member of the Urban School of San Francisco prospective family community. Email is our primary way to communicate with you. If you'd like to change the email address where you receive Urban info, please update in your Ravenna Hub account. For any questions about BluesNotes Admissions, please email us.