HAPPY HOLIDAYS FROM URBAN!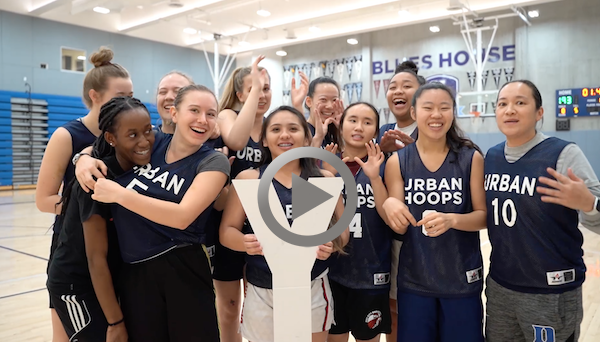 SEND A SPECIAL MESSAGE TO JONATHAN!
You all saw Head of School Dan Miller's announcement that English teacher and Dean of Faculty Jonathan Howland will be leaving Urban after 32 years. This spring, we will present Jonathan with a book of memories, tributes and photographs. It will be most meaningful to him if you could contribute a personal message. Please complete this form or email us. Short stories, anecdotes and pictures welcomed and encouraged!

ALUM VS VARSITY CO-ED SOCCER GAME
All former varsity soccer players are invited to join this friendly competition with our current boys and girls varsity teams on Saturday, December 21. The game is at Beach Chalet Soccer Fields from 11:30 am - 1:30 pm, and spectators are welcome! Warm-ups from 11-11:30 am. RSVP required.
RECENT GRAD REUNION
FOR THE CLASSES OF 2015-2019
Please join us in the Old Library and enjoy refreshments while meeting new Head of School Dan Miller and catching up with your Urban friends, teachers, and current Juniors and Seniors. We would love to see you! Wednesday, January 8, from 3-4:30 pm. RSVP
URBANREADS
Our next UrbanReads of the year is on Sunday, January 26, from 3-5 pm. We welcome alumni parent Julia Flynn Siler (Cody '13 and Andrew '16), author of The White Devil's Daughters: The Women Who Fought Against Slavery in San Francisco's Chinatown. Julie will join 11th/12th Grade Dean and history teacher Charisse Wu for an in-depth conversation about this overlooked part of San Francisco history. Books will be available for signing. Kindlly RSVP.
SAVE THE DATE!
Come meet our new Head of School Dan Miller at the Southern California and East Coast Alumni Reunions!
Southern California Alumni Reunion
Saturday, February 8, 6-8 pm
Urban is headed to LA! We'll be enjoying cocktails and hors d'oeuvres at The Velvet Lounge in the historic Culver Hotel on Saturday, February 8, from 6-8 pm. In addition to Dan Miller, Jonathan Howland and LeRoy Votto will be there, too! Watch your inbox for the invitation or email Leah.
East Coast Alumni Reunion
Saturday, March 28, 6-8 pm
East Coast alums come join Dan Miller and Charlotte Worsley at Donna Cocktail Club in Brooklyn for a fun taco bar and cocktail reception on Saturday, March 28. Please watch your email for your invitation or email Leah.
MESSAGE FROM ASSISTANT HEAD FOR STUDENT LIFE CHARLOTTE WORSLEY AND DEAN OF STUDENT ACTIVITIES SKYLER SILVERMAN
Urban's Annual Career Visit Days for Juniors will be held on April 16 and 17. Both morning and afternoon slots are available for alums to host small groups of young students for 60-90 minutes at their places of work. This unique program gets students out of the classroom, broadening the experience of their high school journey. It is meaningful for them to hear your stories and learn from your experiences!

If you are available to host a small group of students on April 16 or 17, please fill out this form, or email Leah or LeRoy.
Our deepest thanks to all our alumni volunteers for making this unique educational program possible!

-Charlotte and Skyler

Class of 2009 10-Year Reunion
December 20, 2019
6-8 pm
Murio's Trophy Room
RSVP via Paperless Post invite or email us
Alum vs. Varsity Soccer
December 21, 2019
11 am - 1:30 pm
Beach Chalet Fields
Players: sign up here
Recent Grad Reunion
January 8, 2020
3-4:30 pm
Page Campus - Old Library

Winter UrbanReads
with Julie Flynn Siler (The White Devil's Daughters)
January 26, 2020
3-5 pm
Salkind Center
Southern California Alumni Reunion
Culver Hotel, Culver City
February 8, 2020
6-8 pm
East Coast Reunion
Donna Cocktail Club, Brooklyn
March 28, 2020
6-8 pm

Winter Art Show
February 20, 2020
3:30-5 pm
Page Street Campus
ALUMS ARE GIVING BACK AND HERE'S WHY!
Urban was a life changing place for me. I choose to give back to the school, because it shaped me to be the person I am today, and I am grateful. - Deedra Veerathanongdech ('03)
The Urban experience is one I value highly. I want it for my own child and I think every child on earth deserves such an opportunity. If, through our giving, we can help even one more family reach Urban or one more teacher stay at the school long-term, it will be a blessing.
- Kate Jessup ('95)
THANK YOU FOR YOUR SUPPORT!


A huge congratulations to Sam Mondry-Cohen ('06), who created the Washington Nationals' research and development department. Sam was promoted this year to Assistant General Manager, helping the team capture its first-ever World Series title! He was also featured in the New York Times on his data-driven, career-making approach to baseball. Congrats, Sam!
Jes Tom ('09), stand-up comedian and actor, was featured in Forbes.com's article: 28-Year-Old Jes Tom Doesn't Need To Explain Themselves. Jes has shared stages with Awkwafina, Kate Bornstein, Aparna Nancherla and Rosie O'Donnell, and was a 2018 StandUp NBC semifinalist. Jes will be performing at SF Sketchfest in January, so get your tickets today!
Congrats to Kathleen Lingo ('98), who has been named the New York Times Op-Docs first Editorial Director for Film and TV. After running Op-Docs for three years, Kathleen is moving to the newsroom where she will play a key role in shaping what the Times looks like on screen. She also recently won an International Documentary Association (IDA) award for Best Short Doc Series for A Moment in Mexico. Read more about Kathleen here.
Fiona Thomas Montgomery's ('95) newly launched Dodo Banana pajamas were featured this month in Mother Magazine as its new pj obsession! Fiona's PJs are 100% organic pima cotton and designed with original hand illustrated artwork. Looking for a holiday gift for a little one? Support a fellow alum and check out Dodo Banana PJs!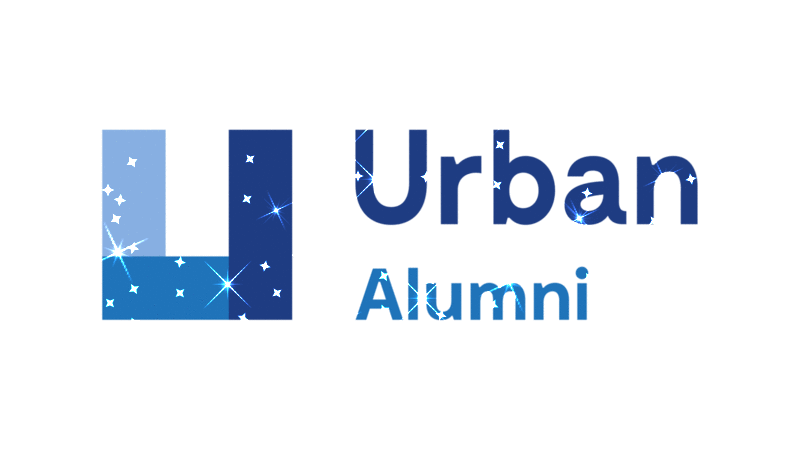 Urban School of San Francisco
1563 Page St. San Francisco, CA 94117 | 415 626 2919


You receive BluesNotes as a member of the Urban School of San Francisco Alumni Association. Email is our primary way to communicate with you. If you'd like to change the address where you receive Urban information, please email alumni@urbanschool.org.

For any questions about BluesNotes or other alumni communications, please contact us at alumni@urbanschool.org or 415 593 9539.

Unsubscribe Link