URBAN ALUMNI COUNCIL WELCOMES DAN MILLER

Along with a delicious dinner, abundant camaraderie, and big plans for creating more connections among our ever-growing group of Urban grads, this year's Alumni Council kickoff meeting commenced with a special guest: new Head of School Dan Miller. After a brief introduction, he opened the floor to no-holds-barred questions, and the group wasted no time peppering him with queries.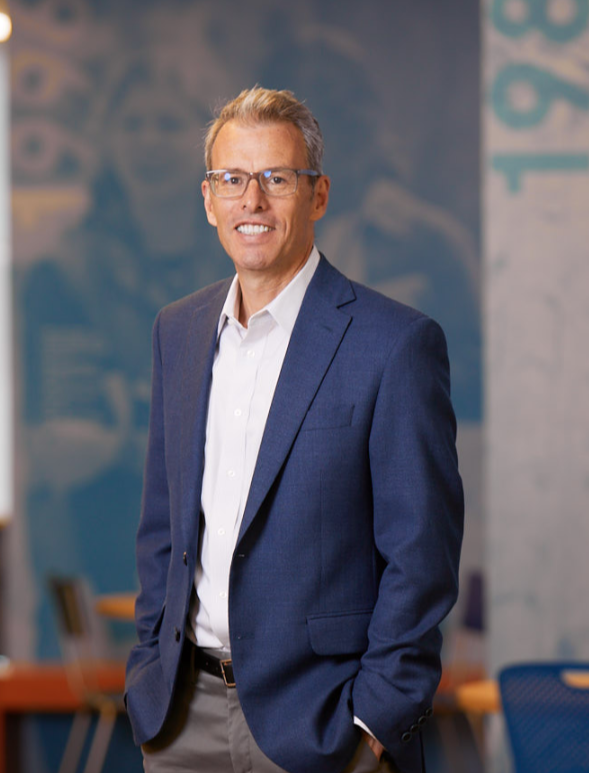 A few highlights: Dan is very passionate about ensuring Urban has a long-term strategy for continuing to foster an economically and racially diverse student body in a city that makes it a challenge. Currently he's more invested in watching and learning than making immediate changes -- he came to Urban because he loves what it already is. There's a plan--without a set date--for a new state-of-the-art theater and Breaking Bad is on his list of top five television shows. We're with him. Dan is looking forward to meeting all Urban alums and will be attending most alumni events this year, including: UrbanReads, Alumni Holiday Happy Hour, Recent Grad Reunion and the Southern California Reunion. So join us at an upcoming event and welcome Dan to Urban!
- Erika Lenkert ('85)

URBANREADS
Sunday, October 13, 2019 / 3-5 pm

Salkind Center
, 1639 Oak Street

It's not too late to RSVP for our fall UrbanReads! Alum parent and former Urban Trustee Terry Gamble Boyer (Chapin '10 and Anna '13) is the author of the new book, The Eulogist. Join Terry in conversation with former Urban history teacher, Civil War scholar and Alumni Ambassador LeRoy Votto.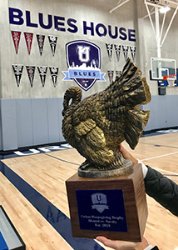 ANNUAL HOOPSGIVING TOURNEY!
Calling all former Urban basketball players with this special message from Urban Director of Athletics Joe Skiffer and Alumni Council Athletic Events Chair Aidan Coffino ('08): GET READY FOR HOOPSGIVING! The Alumni vs. Varsity Basketball Tournament takes place on Wednesday, November 27, in the Salkind Center Gym. Girls Varsity vs. Alums (all class years) play at 3:30 pm, and boys Varsity vs. Alums ('09 - '19) play at 5 pm.

We are planning for both men's and women's games (provided we have enough alum players, so please be sure to RSVP HERE!). If you would like more information, please contact Aidan. Who will win the coveted turkey trophy this year?!

ALUMNI / STUDENT CAREER VISIT DAYS
Urban's Career Visit Days for Juniors will be held on April 16 and 17, 2020, with both morning and afternoon slots available for alums to host small groups of students for 1-1.5 hours at their places of work. This unique program gets students out of the classroom, broadening the experience of their high school journey. It is meaningful for them to hear your stories and learn from your experiences!
If you are available to host a small group of students, please email Leah or LeRoy or fill out this form.
Our deepest thanks to all our alumni volunteers for making this unique educational program possible!
ALUMNI HOLIDAY HAPPY HOUR - SAVE THE DATE!
All Urban alums and their guests (age 21+) are invited to join us Wednesday, December 18, from 7 - 9 pm, at the Laureate Bar & Lounge for light snacks, drinks, and catching up with old and new Urban friends and teachers. Invitation coming soon!

UrbanReads

with Terry

Gamble

Boyer & LeRoy Votto
October 13, 2019
3-5 pm
Salkind Center - Redwood
RSVP Here
Hoopsgiving
Alum vs. Varsity Basketball Games
November 27, 2019
Girls 3:30 pm; boys 5 pm
Salkind Center Gym
Players: sign up here
Alum vs. Varsity Soccer
December 21, 2019
11:00 am - 1:00 pm
Beach Chalet
Players: sign up here
Recent Grad Reunion
January 8, 2020
3-4:30 pm
Page Campus - Old Library

Basketball Double Header Urban vs. Lick
Stay tuned for a fun alum activity!
January 24, 2020
4-8:30 pm
Salkind Center Gym
Winter UrbanReads
with Julie Flynn Siler (The White Devil's Daughters)
January 26, 2020
3-5 pm
Southern California / Los Angeles Reunion
Meet Dan Miller!
February 8, 2020
Save the date!

Fall and Winter Sports!
Cheer on the Blues
See athletics calendar here
Fall Production: Matilda
November 13-16, 2019
Peer Education Theater
December 4-7, 2019
Winter Music Concert
December 15, 2019
5 pm
Herbst Theater

Urban Sophomore health teacher Shafia Zaloom has publisher her first book, Sex, Teens, & Everything in Between: The New and Necessary Conversations Today's Teenagers Need to Have about Consent, Sexual Harassment, Healthy Relationships, Love and More. Shafia has a long history teaching health, sexuality and sex education at Urban and other schools. She has appeared frequently on television and in articles about consent, safety and how teens can make informed decisions that reflect their values. Thank you to all of you alums who shared your stories and helped Shafia with this important book! Order here.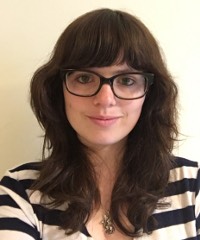 Congratulations Miranda Phaal ('14) for making a significant discovery about one of the most famous poems in English literature, Milton's Paradise Lost. Miranda has discovered an acrostic that had gone unnoticed for more than 350 years! Check out her research essay published in the Milton Quarterly, and an article on her momentous discovery at Smithsonianmag.com.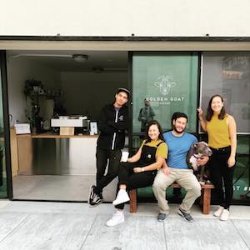 Urban siblings Andrew ('03), Sophie ('05) and Isabelle ('07) Chow, along with Sophie's husband Kevin, recently opened Golden Goat Coffee in SOMA. They have always dreamed of opening a family business together, and joined with Kevin's eight years of experience as a barista in Switzerland and Denmark, a cafe seemed like the perfect opportunity! Friends and family discount for Urban students and alums!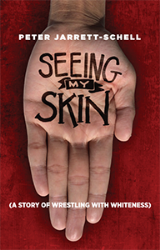 Check out Peter Jarrett-Schell's ('98) new book Seeing My Skin: A Story of Wrestling with Whiteness where he explores the dynamics of racism that surround and impact blended families. With humor and a sharp, easily readable style, he delves deeply into how being white shaped his life. By telling his story, he challenges readers to personally consider the role of race in their own lives.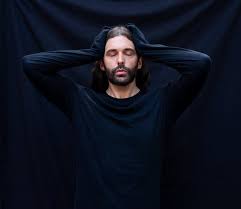 Read New York Times' journalist Alex Hawgood's ('02) powerful interview with Jonathan Van Ness, star of Netflix's Queer Eye. The reality show star Van Ness speaks about being an addict and a sexual abuse survivor, his diagnosis with HIV, and about his upbringing as a bullied young, gay man. Read the article here.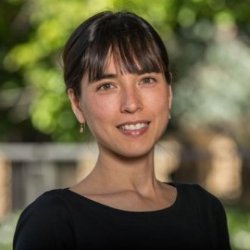 The Gulf Research Program of the National Academies of Sciences, Engineering and Medicine has announced that Stanford Earth's Gabrielle Wong-Parodi ('99) is among the 20 recipients of its 2019 Early-Career Research Fellowships. The program supports the development of emerging scientific leaders who are prepared to work at the intersections of environmental health, community health and resilience, and offshore energy system safety.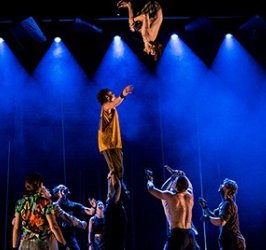 Joren Dawson ('09) is performing with the Australian circus Gravity and Other Myths at Stanford Live on October 11 and 12. InDaily News says the show, titled Backbone, is Circus, as you've never seen it before, pushed to its conceptual and cerebral limits. A genre-defying, thought-provoking, visual extravaganza … so intensely beautiful it makes you proud to be human. Get your tickets today!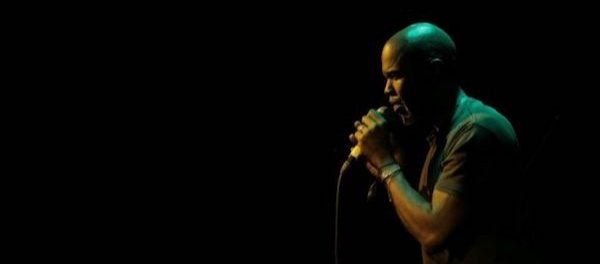 Joseph (Raven) Bagwell ('83)
We are deeply saddened to share the news of the passing of alum Joseph (Raven) Bagwell ('83) on August 7, 2019. Raven was a brilliant poet, spoken word artist and documentary filmmaker living in Dublin, Ireland. He was a thoughtful, kind, wise, playful and deeply creative young man who greatly enriched our Urban community. In a beautiful and powerful tribute published in the Irish Times it is clear that Raven was the personification of "cool." He touched and stirred his audience through the power and vividness of his language -- and he was a master of the spoken word with his purposefully crafted, nuanced presentations and performances. Our Urban community (and, indeed, the world) has lost somebody who possessed a deep wellspring of wisdom, a joyous and effusive love of life, and greatness of spirit. - LeRoy Votto

Have you recently moved? Do you have a new preferred email address?
If so, please let us know so we can invite you to:
• Reunions
 • Networking Events
 • Social Events

• Faculty, Alumni & Alumni Parent events
• Sporting events & outdoor recreational opportunities


Urban School of San Francisco
1563 Page St. San Francisco, CA 94117 | 415 626 2919


You receive BluesNotes as a member of the Urban School of San Francisco Alumni Association. Email is our primary way to communicate with you. If you'd like to change the address where you receive Urban information, please email alumni@urbanschool.org.

For any questions about BluesNotes or other alumni communications, please contact us at alumni@urbanschool.org or 415 593 9539.

Unsubscribe Link